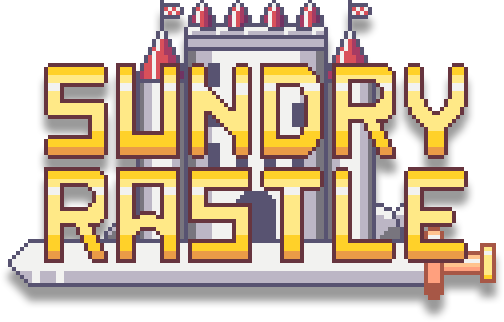 Sundry Rastle
Welcome to Sundry Rastle!
In a pacific kingdom, a group of strange creatures invaded the castle causing troubles, overwriting the inside of the structure, forcing the residents to play with them to exhaustion. It is your job as a knight to stop them.
Explore the castle, play minigames with your enemies and collect enough soul power of each type to fight the final boss!

For the kingdom!

Some of the creatures that you will have to face are:
Cacti: It likes to make people jump. Prepare your legs!
Slimy: A slime that hates people over its head, but you cannot avoid jumping over it.
Monku: He likes his laser cannon, He forces others to use laser cannos too.
Chanky: Chanky is good with rocks, papers and scissors, Did you get it?
Controls (Android):
Download
Click download now to get access to the following files: